highlights
cities
&

locations
---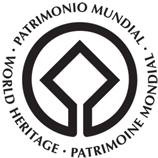 World Heritage Sites are designated by the United Nations Educational, Scientific and Cultural Organization (UNESCO) for having cultural, historical, scientific or other form of significance. The sites are judged to contain cultural and natural heritage around the world cinsidered to be of outstanding value to humanity.
The following UNESCO World Heritage Sites can be seen or visited on this vacation:
Historic Centre of the City of Salzburg

Historic Centre of Vienna

Old City of Berne

Palace and Gardens of Schönbrunn

Wachau Cultural Landscape
The "Starting at" or listed price is based on the lowest price available to book. Price is per passenger based on double occupancy and does not include International airfare; additional fees/charges are not included. If a price is crossed out, the new price shown includes a limited time promotional offer(s) – please review current promotions or deals for additional information. Some tours require intra-vacation flights (and in some cases intra-vacation segments must be purchased from Globus).